Featured Artist Spotlight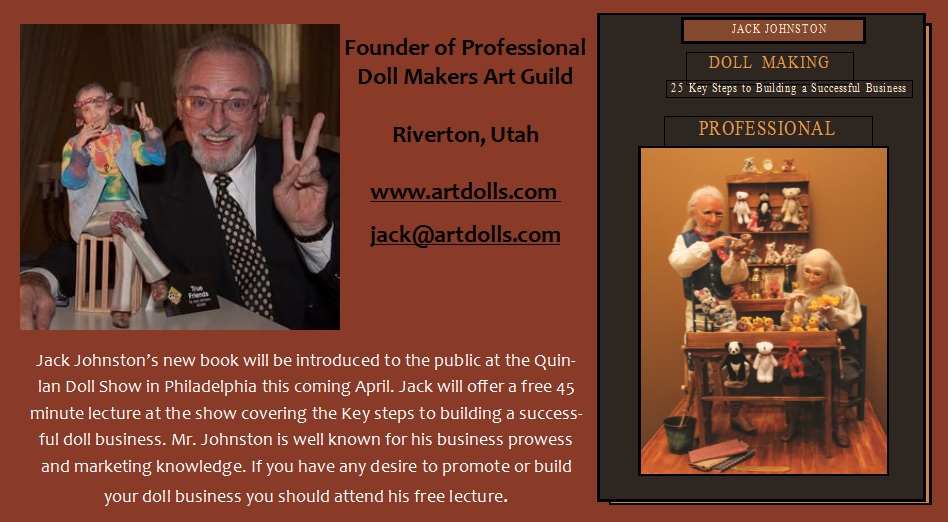 Jack Johnston announces the release of his 4th book. Published through Jones Publishing. 
Laura Kaelin, Bibs Lovelypam,  Helga Pikal, Bethann Scott, 
Diane Keeler, Margret-Ann Miller, Melanie Ingold  and Phyllis Morrow

Quinlan Doll and Teddy Show in Philly PA 2017
This years show was a huge success, We had our largest member participation to date with 46 members present. It was a very busy weekend for us all. Filled with workshops, Classes, Panels, Tai Chi, Artists galleries, The signature contest, the Market place, a busy sales showroom, fantastic food, and a Free bar and loads of socializing especially for all of us PDMAG members who basically took over the bar each evening to share laughs and a fair bit of wine. Plans are already being made for next year.   http://www.quinlanmuseum.com/convention/registration.html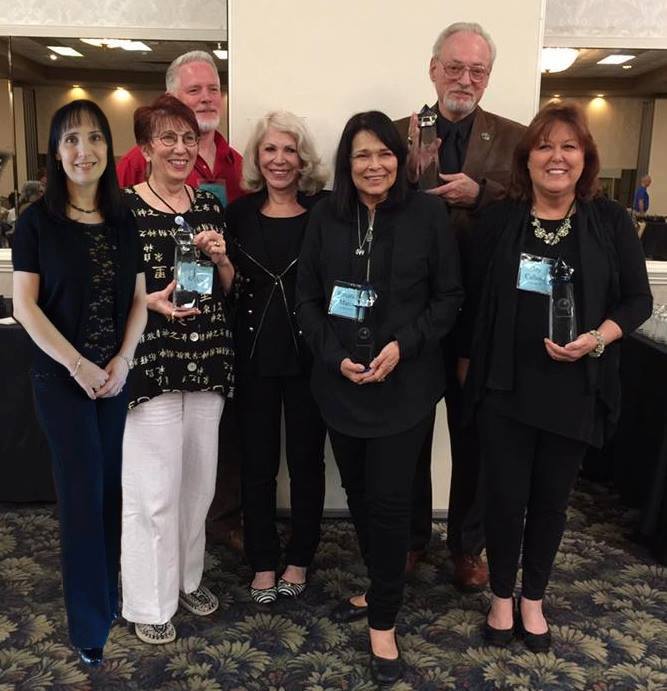 Our first annual Pinnacle award winners were announced Mayra Garza, Diane Keeler, Mark Dennis, Roxanna Maria, Jack Johnston and Joy Calhoon.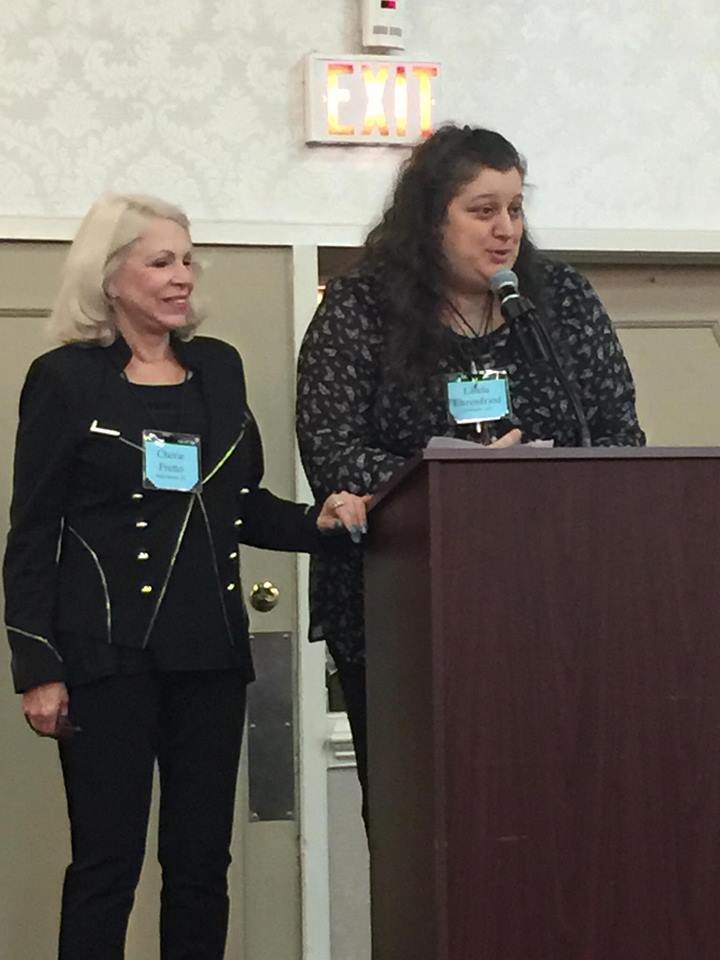 We announced our Gold contest awards at the opening night ceremonies and also the new Trendsetter and Innovator award was announced.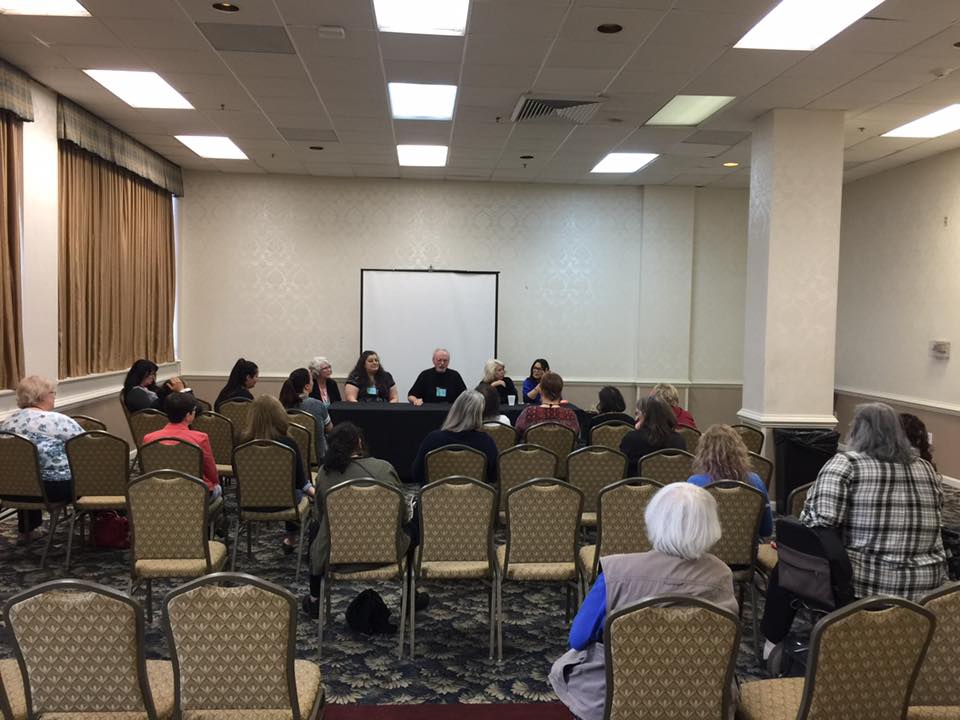 Our group sponsored a panel on how important it is to promote the industry by teaching and mentoring the next generation of doll artists. The panel guests include Debbie Weimert, Linda Ehrenfried, Jack Johnston, Cherie Fretto and Roxanna Sullivan. It was a great success.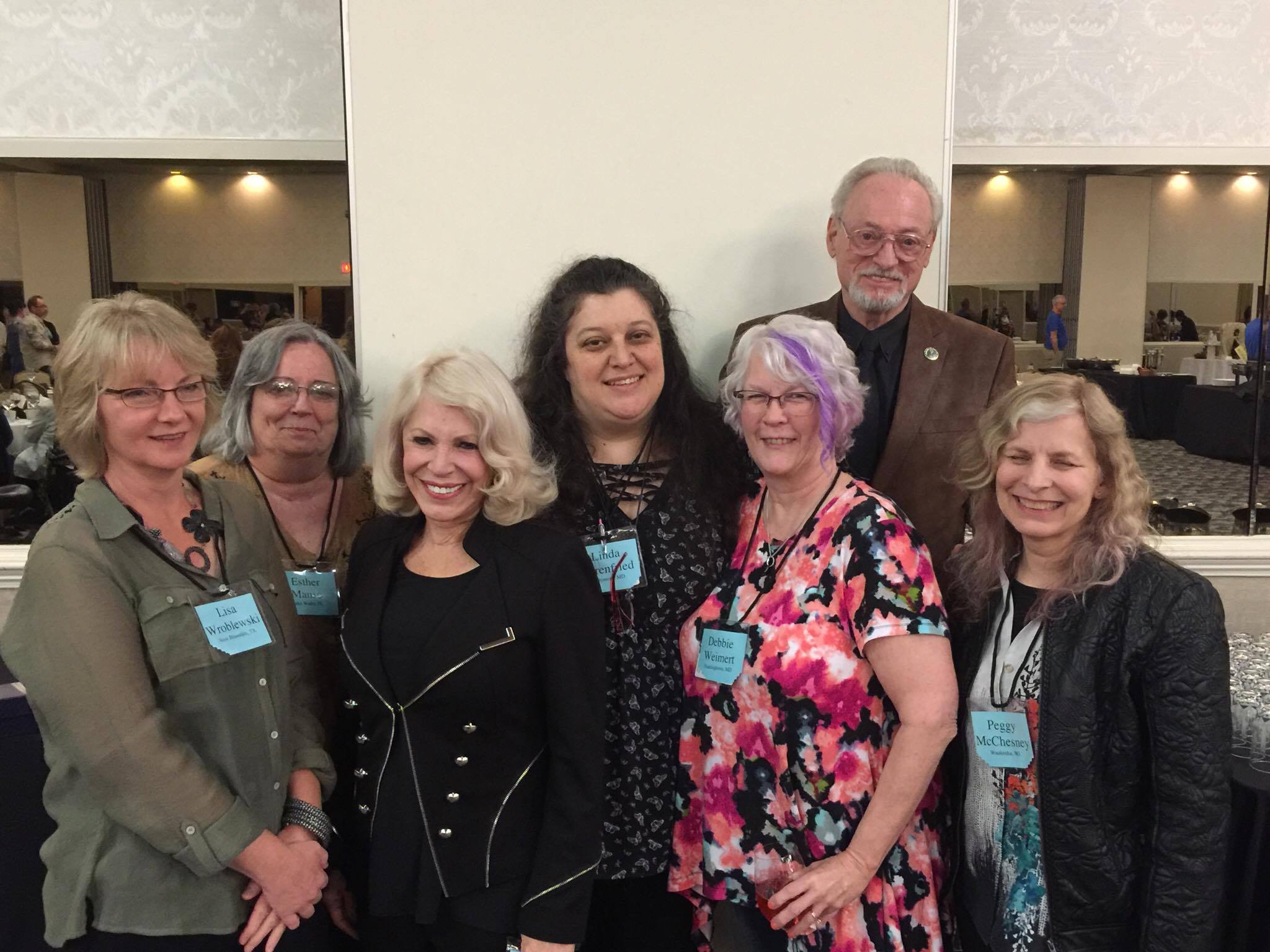 A great big Thank you to the folks behind the scenes who tirelessly keep this guild running smoothly. Our President and CEO Cherie Fretto, Executive Vice President Linda Ehrenfried, Executive assistant Esther Manso, Treasurer Peggy McChesney, Membership Chair Lisa Wroblewski and Show and Challenge coordinator Debbie Weimert. and our founder Jack Johnston.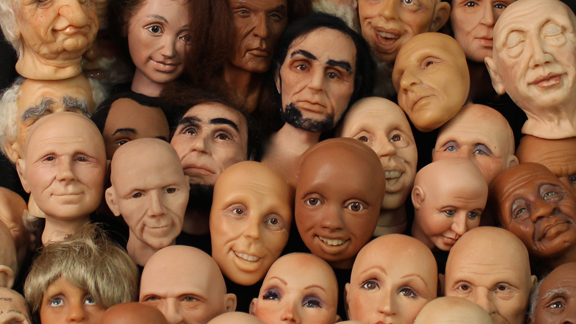 Are you an artist interested in joining one of the biggest Artists Guilds on the web?  Click here to learn the benefits of membership. We can help you to be more then just another face in the crowd. Photo courtesy of Jack Johnston
Interested in learning how to create art dolls?  Join our Doll making Academy
No need to travel to learn from a mentor, your mentor is just a click away.
Check out our new featured doll Gallery. As our members share their new works on their pages we will select the newest ones to share with you.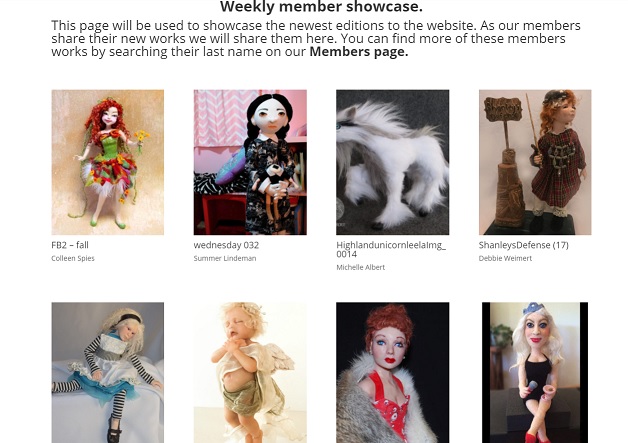 Our upcoming Challenge will be open to all PDMAG
members and for the first time we will be having an online show where you will be able to sell your entries
via this website. More information is coming. Please help us Beta test the show feature by participating in
the challenge. Rules will be posted soon.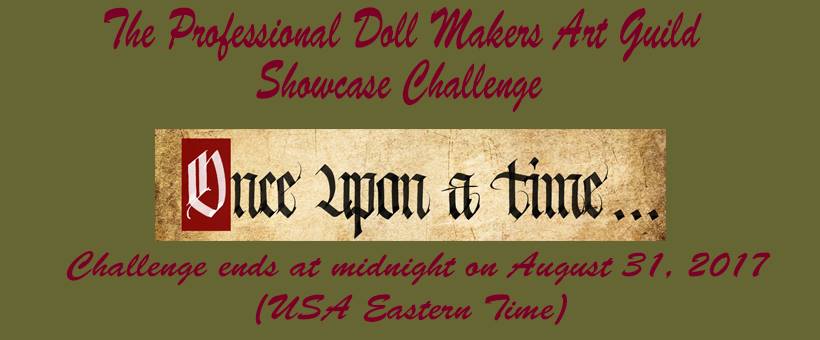 Each year our guild sponsors contests and challenges and awards winners at multiple levels in multiple categories. We promote our winners in Doll Magazines, Youtube videos, and on our Facebook groups.
Interested in hearing what is new with our group. Subscribe to our newsletter below.
Members PDMAG has a new logo and promotional banner for you to use on your website. Please, use or both in your ads, on your websites and on your auctions to show your you are a Proud PDMAG member. You can link to you PDMAG page or to the main page or both. Please check you page here on the site and make sure we are up to date with your current work, email addresses and website links. Visitors are looking for you, help us make sure they find your ooak art dolls. We make connections between ooak art doll makers and collectors. Please contact Linda Ehrenfried on Facebook. We do most of our member communications via facebook so if you not already a on facebook it is time to join.