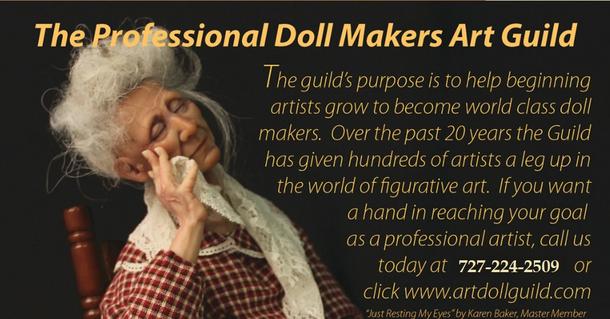 In the fall of 1991, twelve artists joined together at Donna's Children Making studio in Westfield, Massachusetts to attend the first Johnston Original Art dolls Professional Doll Making course. The workshop was a tremendous success, the graduating 'Master" students were exceptional artists. They had a strong desire to show their new creations to the nation, but had no way of doing it. It had been a dream of instructor Jack Johnston to form a guild to help beginning artists in their quest to progress as professional doll makers. This seemed like the perfect time and group from which to organize a consortium of professional artists.  The "Professional Doll Makers' Art Guild" was formed and a group that has becomea 'legacy' was born. Over the past years the Guild members have had hundreds of professional artistsjoin its ranks and show their dolls across the Nation. The Guild's members have received over 70 nominations to the "Dolls Awards of Excellence". The Guild members have had International coverage through over dozens of magazine covers, profile stories and numerous individual photos in magazines. Scores of beginning artists have found their way to the top of the Industry with the Guild's help. Combined, the artists who have been affiliated with the Guild have sold thousands of dollars in one-of-a-kind and reproduction dolls during these past years.
Our all volunteer staff allows us to reinvest every penny from our membership fees back into benefits for our members. This group prides itself in saying "We will help any worthy artist who desires to improve his or her skills as a professional artist". Potential members submit photos of at least three dolls of their own making. They receive a written critique to help and encourage them in their doll making skills. Apprentice members are given access to a mentor and our exclusive PDMAG Academy group.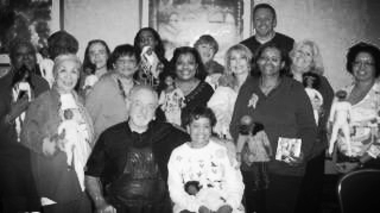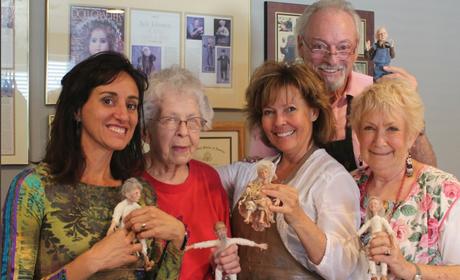 The beginning artists are encouraged to continue to improve their skills through additional courses and help from their fellow Guild members. Members are also encouraged to show their work with the Guild. The cost of the shows are evenly divided among the members sharing the booth space. We work together at the shows to teach new members how to market and sell their work. And encourage each other by sharing tips and techniques to help each of us improve our skills, no matter what the skill level. We believe each artist can always improve their work and we help each other to do so.
The Guild shows its artists' work at The Doll and Teddy Bear EXPO and IDEX as well as other major shows around the nation. The Guild is also working toward sponsoring a One of a Kind Doll Art Show called The Imaginarium Faire. Another benefit to being a part of a large group is the sharing of and advertising as a group in major magazines. The Guild uses its resources to purchase advertising and to supplement the cost of the shows the Guild attends.
The Guild does much more than just help its members, the Guild also encourages  its members to contribute dolls to charities. In one auction alone the membersgave $16,500 to the Children's Miracle Network. Through one of the Guild's corporate sponsors (ProSculpt Clay Company) they offer an annual educational scholarship program in gaining a Masters Certificate and start in the doll business. Reva Schick was assisted by the Guild in reaching her "life changing" agreement with The Lee Middleton Doll Company. The same is true for Jane Pinkstaff,  Barry Cathers, Pat Moulton, Mark Dennis, Joe MacPhale and many others.  Jack Johnston, the Chairman of the Board of Directors of the Guild says: "Helping others achieve in the doll making industry is why we have a Guild. As a team we all work with the same goal in mind. This allows us to progress much further and faster than we would ever be able to do alone. By helping artists become more successful there will be additional collectors, more successful magazines, the show promoters will have larger shows and as a result the industry will grow."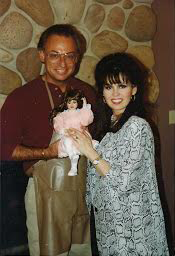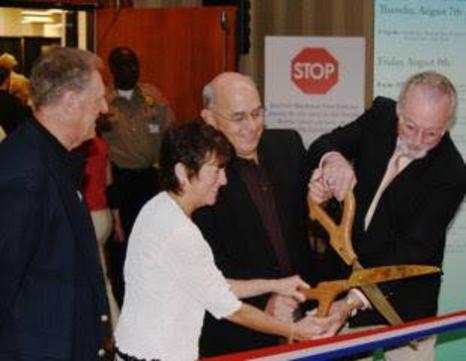 Corporate sponsors like Scott Publications, Jones Publishing, ProSculpt, Heartland Mint and The Middleton Doll Company and others were very helpful in seeing that the Guild continues as a driving force in the doll making industry.
We hope our efforts in working together to help each other and those in the industry will continue for many years to come and through our efforts more artists will become 'stars' in the doll making world.